Serial number for renewal IBM SPSS Statistics 26
Bezig met ophalen aanbod
Adviesprijs
Bezig met ophalen aanbod
Why SPSS 26? 
SPSS stands for 'Statistical Package for the Social Sciences', and is an indispensable tool for students and staff in higher education and research centres. This statistics software package by IBM is mandatory for many degree programmes, and the special offers by SURFspot even allow these versions to be used at home.
Most important updates in IBM SPSS 26:
Execute new Quantile Regression Analysis
Compare two ROC curves
Run enhanced Bayesian Procedures for One-Way Repeated Measures ANOVA, One-Sample Binomial and One-Sample Poisson
Utilize Fleiss Multiple Rate Kappa for Improved Survey Analysis
Run MIXED, GENLINMIXED en MATRIX Scripting enhancements
Replace IBM SPSS collaboration and deployment services for processing SPSS Statistics Jobs with new production facility enhancements
*Please notice the system requirements and the terms of conditions before buying the software. 
Quantile Regression
Models the relationship between a set of predictor (independent) variables and specific percentiles (or "quantiles") of a target (dependent) variable, most often the median. Quantile regression makes no assumptions about the distribution of the target variable, tends to resist the influence of outlying observations, and is widely used for researching in industries such as ecology, healthcare, and financial economics.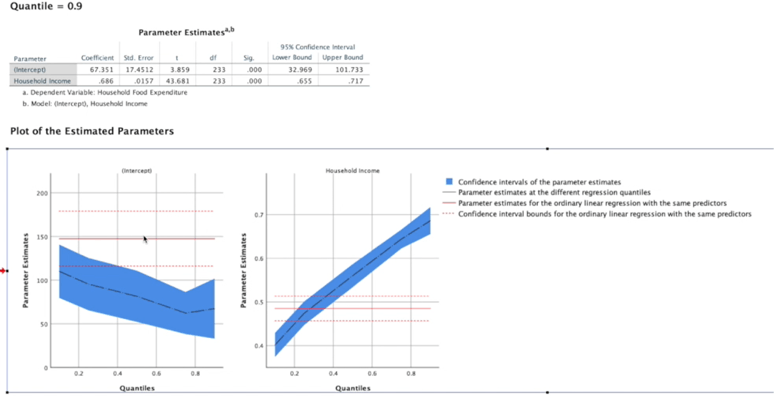 ROC analysis
Assesses the accuracy of model predictions by plotting sensitivity versus (1-specificity) of a classification test (as the threshold varies over an entire range of diagnostic test results). ROC Analysis supports the inference regarding a single AUC, precision-recall (PR) curves, and provides options for comparing two ROC curves that are generated from either independent groups or paired subjects.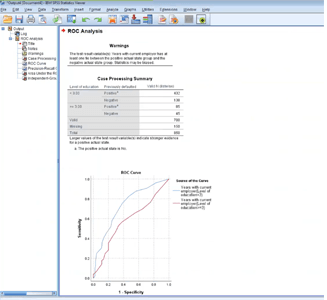 Bayesian Statistics
One-way Repeated Measures ANOVA
This new procedure measures one factor from the same subject at each distinct time point or condition, and allows subjects to be crossed within the levels. It is assumed that each subject has a single observation for each time point or condition (as such, the subject-treatment interaction is not accounted for).
One Sample Binomial enhancements.
The procedure provides options for executing Bayesian one-sample inference on Binomial distribution. The parameter of interest is π, which denotes the probability of success in a fixed number of trials that may lead to either success or failure. Note that each trial is independent of each other, and the probability π remains the same in each trial. A binomial random variable can be seen as the sum of a fixed number of independent Bernoulli trials.
One Sample Poisson enhancements
The procedure provides options for executing Bayesian one-sample inference on Poisson distribution. Poisson distribution, a useful model for rare events, assumes that within small time intervals, the probability of an event to occur is proportional to the length of waiting time. A conjugate prior within the Gamma distribution family is used when drawing Bayesian statistical inference on Poisson distribution. 
Reliability Analysis
The procedure had been updated to provide options for Fleiss' Multiple Rater Kappa statistics that assess the interrater agreement to determine the reliability among the various raters. A higher agreement provides more confidence in the ratings reflecting the true circumstance.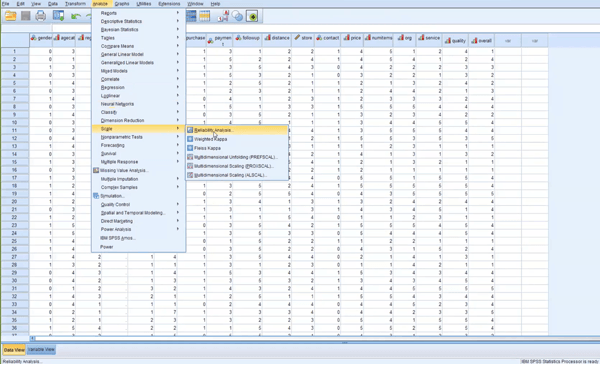 Mac:

OS X Yosemite 10.10
OS X El Capital 10.11
macOS High Sierra 10.13
macOS Mojave 10.14
macOS Catalina 10.15
macOS Sierra 10.12
Windows:

Windows 10 Home/Pro/Education/Enterprise

Windows 8.1: Professional/ Enterprise/ Standard

Windows 8: Enterprise, Professional, Standard

Windows 7: Enterprise, Home Premium, Starter, Ultimate (service pack 1) 
Hardware:
Minimaal 4GB harde schijf geheugen
Minimaal 4GB werkgeheugen, 8GB is aanbevolen
1,6 GHz processor of sneller
1024*768 of grotere schermresolutie
Medium
Voucher
Merk
SPSS (IBM)
Levertijd
Binnen 15 min online beschikbaar!
Besturingssysteem
Apple Mac, Linux, Windows
Taal
Engels
Beschikbaar voor:
Medewerker, Student
Aantal apparaten
1 apparaat
Looptijd licentie
1 jaar
Speciale voorwaarden

IBM SPSS Statistics 26 kan en mag 2 keer geïnstalleerd worden met de bijgeleverde Authorization Code. Het product kan of op 2 computers geïnstalleerd worden of op 1 computer zodat op een later tijdstip een herinstallatie van IBM SPSS Statistics 26 uitgevoerd kan worden.

Bedenktermijn

Downloads
Op downloads is de bedenktijd niet van toepassing, downloads kunnen dan ook niet geannuleerd of geretourneerd worden. Tijdens het bestellen heb je akkoord gegeven om van je herroepingsrecht af te zien.

Bitversie
32- en 64-bits
Gebruikersvoorwaarden
http://www.ibm.com/legal/nl/nl/